So last week I was able to be apart of the Charles Herron Feat. Camp Lo video shoot!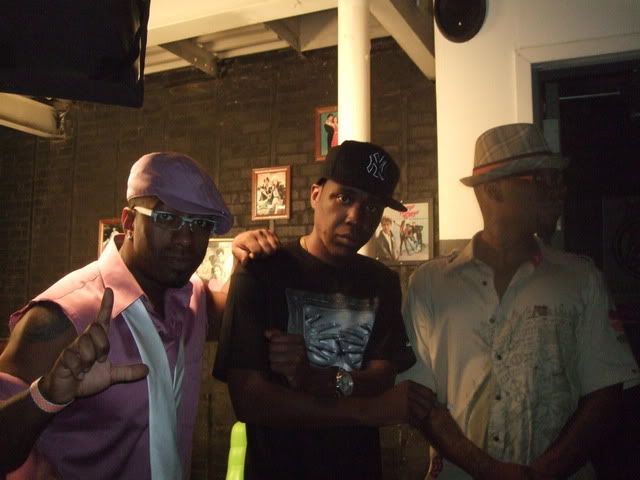 It was crazy!!!!!!! And I made sure that what happen in the I.K.E. Turnah video
Ike Turnah - UPSIDEDOWN from kenneth owens on Vimeo.
didn't happen in this one!!!!! My ankle wasn't going to be be the only star in the video lol. And you know the funny part about that is. The dir. of the video came out. And was rolling about my ranting on how only my ankle made the cut... FUCK THAT!!!! I had a game plan!!! YEP YEP.... You see. I made a point of only sitting and standing next to people who I knew would make the cut!!!!!! :-) YEP. But I think it may have back fired lol I don't think my 1st cameo is going to make it... Due to our table
not following directions. Had people looking in the camera drinking lol we just dont listen... But we had so much fun!!!!!!! But I made up for it by coming down the soul train line with Charles Herron :-) I show you how to do this son! I normally don't shake my money maker on tape! But what the hell. I'm super proud of them!!!!! The video was so much fun. I cant wait to see the finished product. I got some photos and interviews on the other blog http://it-soundslike.blogspot.com/2009/07/charles-herron-video-shoot-recap.html I met some really amazing people on this shoot.
I got sooooo much love on this shoot it was crazy...
And i caught this kats name but lost it somewhere from now until then but he was cool as hell too... hold it down for the 336!
but hell i've been tired all week after wards. Yeah we partied hard! Tomorrow back to biz....