Here we go again.
Journee
' is bitching with a cause.....
I have to 1st jump on
Ciara
. Because she started this foolishness and
Beyonce
just dick road it.
When this track 1st came out almost every female I know was like "YEAH YEAH I feel her Yeah she kicking the truth." I don't know if I was listening to the same song or what. Because I saw where she was going. But in the end it just made me feel like she needed to work on her pimp hand more. There was NOTHING.... I repeat NOTHING. In this song that I don't do, haven't done or couldn't do if i wanted to. Gender has nothing to do with it.
Hell I'm a single women living by myself Yeah I take my trash out. I have security codes on everything because hell I know some nosy ass people. I don't know what is in this song that she or any women couldn't do. It's not like she said "Take a piss standing up like him...."
I'm just trying to help some women look between the lines. There is nothing in this song you couldn't do if you
aint
want to. Its time women start working out their pimp hand. For real. I am really
concerned
about the future of women who feed into this foolishness.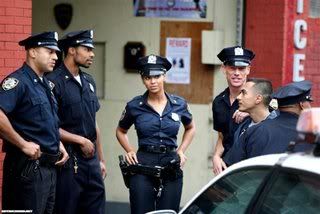 Then to make matters worse. Here come Beyonka's follow the leader ass with If I were a Boy. Saying the same shit Ciara just said. The issue was lacking to start. She did nothing to help it out. Again Journee' says if you want to act like that then do it. Hell I love being a female. I control my emotions I control when I take out the trash. I'm good. LOL. I was so happy when R. Kelly jumped on the Beyonce remix and just broke out. So bloody hard. "BUT YOUR NOT A BOY!!!!!!!!!!" Cause your not. Get over it.... Or do reverse drag. If so many women want to be men so bad. Why don't you go to the sex shop get a strap on. & Walk down the street grabbing your rubber nuts. In the mean time SHUT THE FUCK UP! Because you can do everything in those songs. Hell look @ Sam
from Sex in the City! These tracks aren't the truth! Listen to the lyrics. Think about what's being said. And if I'm wrong please correct.