Being in this rap game. You meet all types of people. Most I would say not to trust. But I've been lucky enough to find not only some of the best MC's the game has slept on. But some really good friends.
One of those friends happens to be ike turnah
. Now those who have been on the Charlotte rap scene for a while knows…. I couldn't STAND this man in the beginning. It just goes to show you can't judge a book by its cover. Hell if I had… I would have missed a great read lol. Ike's like the invisible man. From the cover you don't know what the hell is about to go on. And you may think its just going to be a boring story. But once you open the pages. You get a pure classic lol. That's Ike a classic.
He is honestly one of those people, where you either like him or hate him. So against the grain. And unique he is. Lol. Truly out of the box. And if your lucky enough to get to travel with him in his inner circle. Trust you will never know where your night ends. (You may think you have a variety of friends. But trust you don't. Ike has the united Nation group of friends. LOL.)
I happen to be one of those friends who gets to hang with him from time to time. And I really have to be prepared for anything. Last night we get up @ the normal hang out. For a few drinks and the catch up. Now how in the hell did we end up at a folk Band Show is beyond me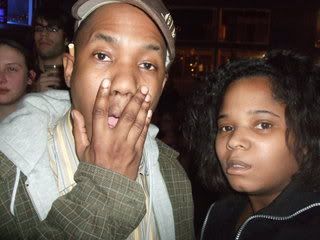 . But I learned something last night. "you can get to hell, without a spoon or a shovel." (Yes I listen to the words!)
Left there went to this "Dog Bar"! I find it horrible that people really drink in a place there dogs shit on the floor. It smelled like ass there. I walked in and walked out. I can't handle that level of foolishness. Hell neither did he. Lol.
The NODA adventure was cool. Even though Ike was going to let me get kidnapped by these older men. I still had fun. We swing back to the hang out spot. I love that deli they have the best candy. Yes I have a weakness for penny candy and soda pop
. And its always good to meet new folks. & find organic drinks. I don't know what was in that black berry soda… BANGING. Last stop was back to the original chill spot.
Like I said with Ike you never know where you will end up. But you are going to have fun.
EJ.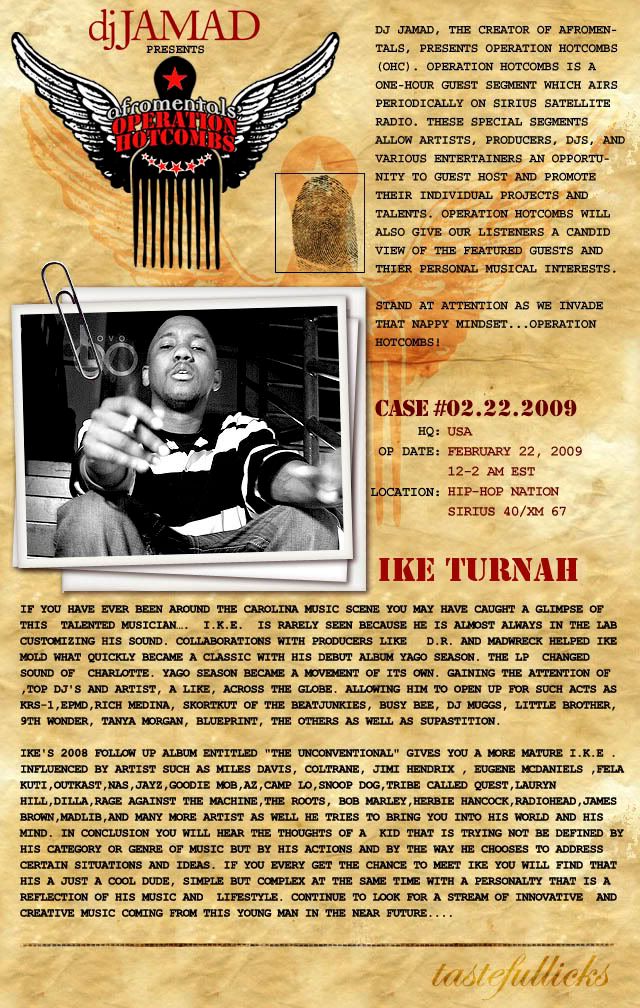 He is going to be featured on DJ Jamad's Sirius Radio Feb 22,2009 40/XM 67 Hip Hop Nation from 12-2am
.